By: Onyinye Okeke
A popular quote by JF Kennedy says "Ask not what your country can do for you, ask what you can do for your country."
The above quote is a true testament of the benevolence of an individual, who Single-handedly built a road that has plagued the community for ages past.
Chief Christian Obumneme Nwogu(Omekaodimma Nnewi) built and financed a 1.05 Kilometers road for his community in Obiofia, Otolo, Nnewi Anambra State.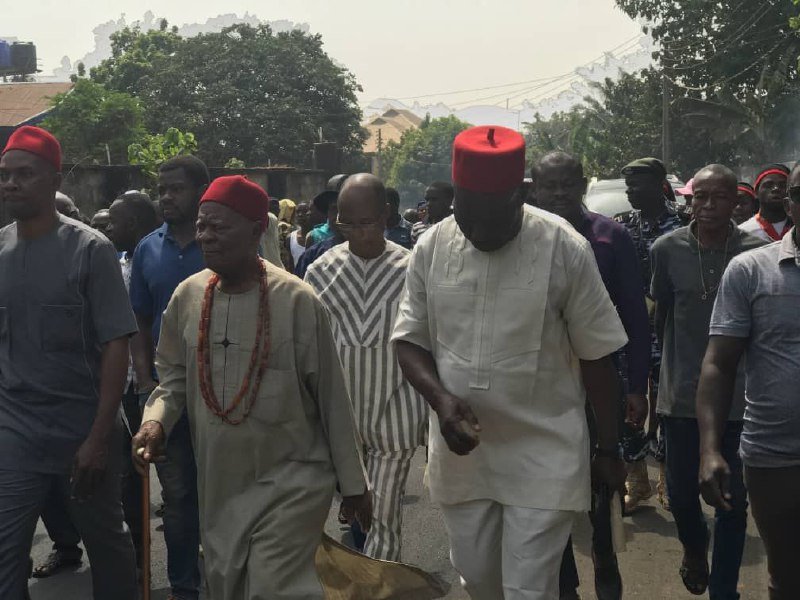 The road project was built due to the dire need of accessible roads into Umuenem-Obiofia, Otolo Nnewi, Anambra State. The community has been known to have bad roads and during the rainy season, it floods the entire community.
The said terrible road caught the attention of philanthropists and a son of the soil, Chief Obumneme Nwogu that decided to solely fix the road without any support.
Read Also: Moments from Ofala Nnewi 2019 (Photos)
The road was commissioned today, 23rd January 2020, by His Royal Highness, Igwe K. O. N Orizu III(Igwe Nnewi). In his speech, Igwe Orizu said he is happy to witness this moment. He said, "K' anyi nnukoo mamiri onu, Ka anyi Dozie Obodo anyi(let us work together to build our community. He said structures like this open up communities.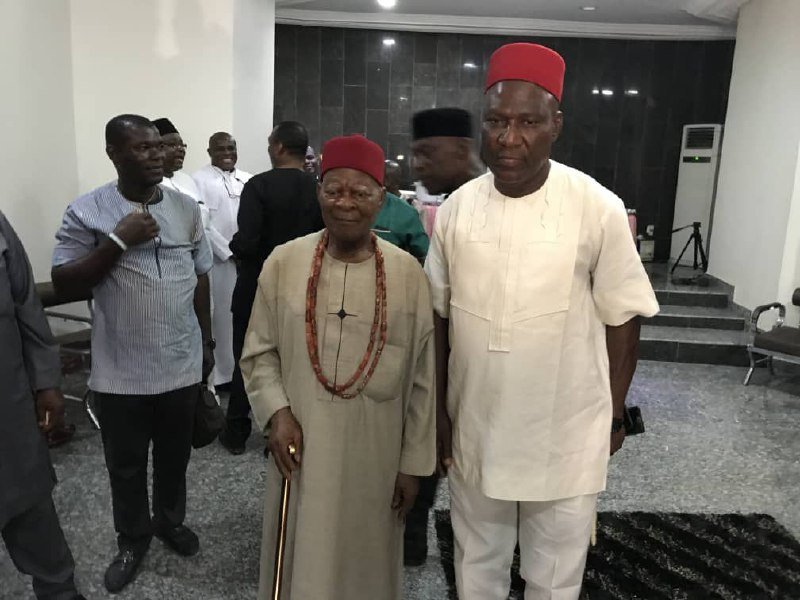 Chief Christian Obum Nwogu used the opportunity to appreciate the Igwe for his kind words and gift. He said that the good leadership of the Igwe should not disappear from the community.
Rev. Kenechukwu Nzeribe said the opening prayer while Igwe Nnewi cut the ribbon, signaling the commissioning of the road. Igwe Orizu followed others to take the first walk on the newly constructed road.
Aftermath the road commissioning, Chief Obumneme Nwogu hosted guests, well-wishers and the general public to a reception in his house, where there were displays from different dancing troupe, coupled with the melodious tune from the Ogene group that made the event lively.
Read Also: Breaking News: Nnewi Anglican Priest Emerges As Bishop In Enugu.
The Dignitaries present includes Chief Innocent Chukwuma and Wife, (Chairman, Innoson Group), Chief Gabriel Chukwuma, Chief P. E Nwosu, Dame Esom Nwafor-Orizu, Mr. Obiora Osakwe, Pastor Gabriel Anajekwu, Chief Agu Onyeka(Fmr. President-General, Nzuko-Ora Nnewi), Mr. Nwaitugbe(Fmr. PDP Chairman, Nnewi-North LGA), Paul Muoneke JP(PG, Nnewi Youths) Cornel Osigwe (Head of Corporate Communications, Innoson Group)and a host of others.
Comments
comments