Nigeria has come a long way to from one of the world's unsafe countries to becoming a country with less frequent armed robbery incidents. 
In the past, the country has had thousands of citizens die in the hands of armed robbers in every single calendar year, but it appears the constant beefing up of our security has reduced the number of casualties suffered in the hands of these robbers.
Like every other citizen, our top celebrities have not been left in these attacks as a few of them have suffered in the arms of armed robbers as well. Lets get to this interesting list.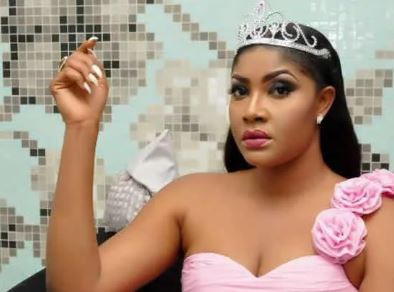 1. Angela OkorieAngela Okorie is a Nigerian actress. In 2015, she won the City People Entertainment Awards for Best Supporting Actress.
The actress is the latest victim of armed robbery attack on this list as she was attacked by armed robbers who sporadically shot at her car and almost killed her in the process.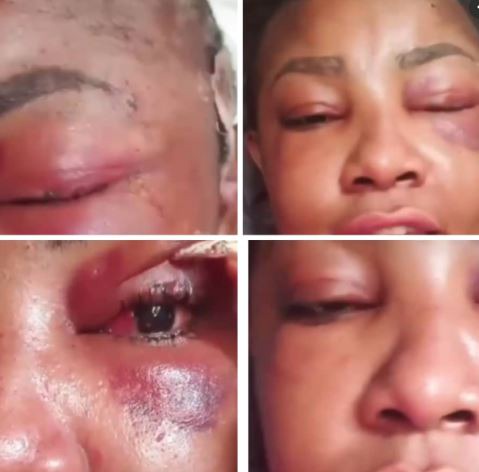 Angela's Mercedes Benz G Wagon SUV was seriously vandalized with bullets and the interior of the car was filled with broken glasses following gunshots in the undisclosed location where she was attacked. Thankfully, she survived and is fine now.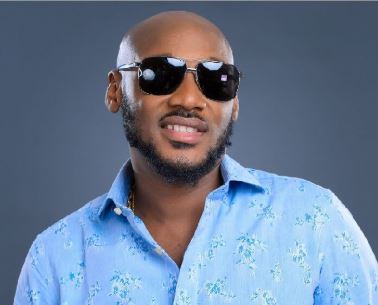 2. 2Face IdibiaInnocent Ujah Idibia, known by his stage name 2Baba, is a legendary singer who is one of Nigeria's most respected entertainers in the industry today.
Little do a lot of his fans know that the singer was almost killed in 2007 when he was attacked by armed robbers.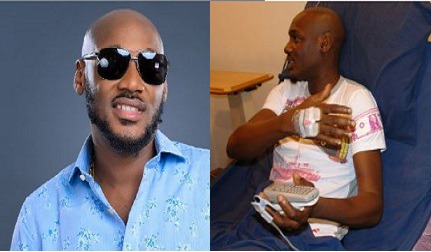 2face Idibia was in a car with a couple of friends including Ifeanyi Odogwu brother to the singer, Faze when they were attacked by gunmen. 2face was shot on his thigh during the process. The incident happened around Cele Bus-Stop along Oshodi-Apapa Expressway in Lagos and thankfully he survived it.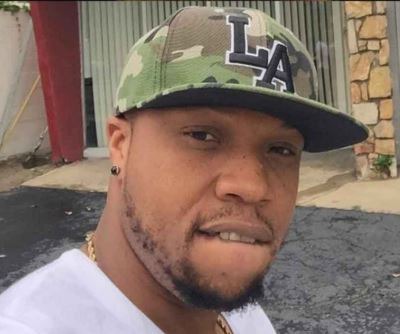 3. Charles Okocha (Igwe Tupac)
Nollywood actor, comedian and rapper, Charles Okocha, popularly known as Charles Okocha has been another celebrity who has suffered from a gunshot wound, but unlike every other person on this list, he was shot by a Police Officer not an armed robber.
Read Also: Angry Mob Set Two Phone Thieves Ablaze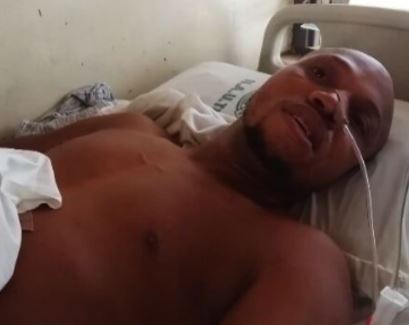 The Nollywood bad boy was almost killed after a policeman shot him at close range in Asaba, Delta State in December 2015 at Asaba, Delta State. He was shot six times, but luckily survived.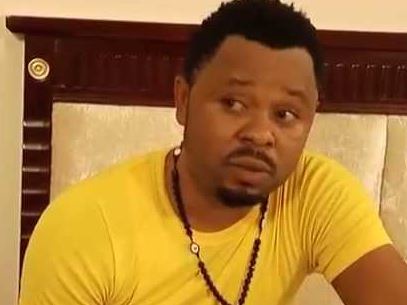 4. Clems Onyema Fast rising Nollywood actor and producer was another unlucky victim of an armed robbery attack where he got hit by a stray bullet.
The actor and a policeman died when armed robbers attacked a bullion van in Asaba, the capital city of Delta State. Nigeria. He was killed while on his way to the set of a movie.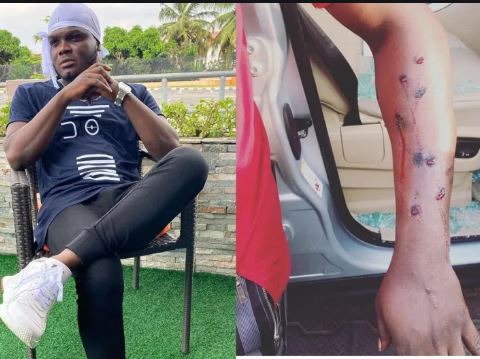 5. DimplezDimplez, a Nigerian singer is lucky to be alive today after experiencing a really terrible incident.
The singer who took to Instagram to narrate his ordeal, revealed that he was attacked by robbers at the Costain area of Lagos. The robbers brutalized him and even shot at him.
Dimplez shared a video and a photo showing the kind of injuries he sustained from the attack and the way his car was left damaged by the robbers and their bullets. Thankfully he's alive.
6. Christian JacobChristian Jacob is a top Nigerian footballer who formerly represented Enyimba FC.
The retired footballer was fatally shot d**d by armed robbers. He was attacked by armed robbers at Nkita Ara along Umuola road in Aba. Sadly, the star footballer didn't survive the bullet wound and sadly passed on.
Kindly let us know about your own experience in the hands of armed robbers if you've had any at all.
Follow us on Twitter, Facebook, Instagram
Comments
comments