Photos: Nnewi Youths Protest Over Bad Roads In An Nnewi Community.
Youths of Uruagu Nnewi in Nnewi North Local Government Area of Anambra State, during the weekend protested over abandoned and dilapidated roads in Uruagu Nnewi.
The youths, who had positioned themselves in the early hours of Saturday morning at Okponoeze Bustop which leads to one of the dilapidated roads in the community, accused the Anambra State Government of abandoning the community which has kept the roads in Uruagu Nnewi in a deplorable condition.
READ ALSO: Is The Okpunoeze Road Leading To "Golgotha" ?- Residents Lament The Poor State
According to them, residents and visitors to Uruagu Nnewi find it difficult accessing the roads in the community.
They complained that due to deteriorated roads, commercial motorcyclist avoid riding through the major roads in the community, adding that those who offered their services charged exorbitant fares.
Placards they displayed read: "Uruagu Youths Are Angry" "Okpunoeze Roads Is Very Bad" "Govt. Please Help Us" "Govt. Should Please Come and Flag Off Our Roads" "Uruagu People Are Not Happy With Gov. Willy"
Photos of the angry protesters below: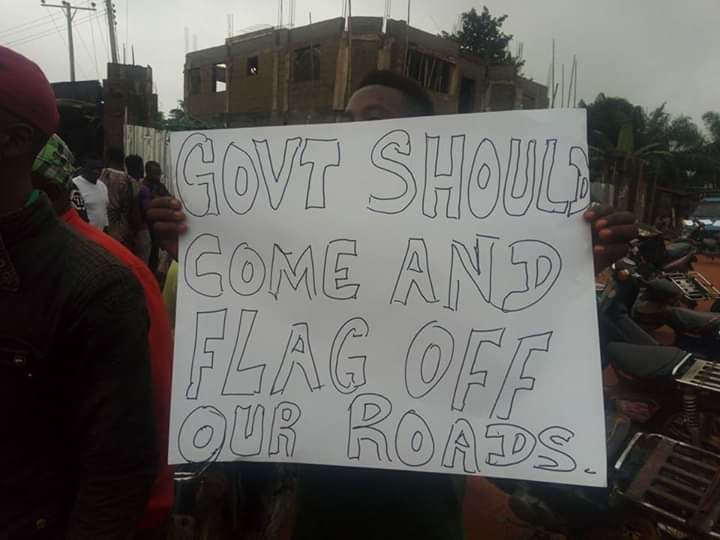 Comments
comments