Nollywood Actor Finally Fulfills His Promise- Honeymoon In France (PHOTOS)
Nollywood actor Adeyemi Okanlanwon goes on a honeymoon trip to France with his wife.
The actor revealed that he had been saving up for the trip for years.
Okanlanwon stated that he was finally able to fulfill his promise after six years of marriage and two kids Love is a beautiful thing, and enjoying each other's company from time to time is something many couples do.
Even though honeymoon vacations are taken after weddings, some couples wait until a while or years after marriage before they go on a honeymoon.
READ ALSO: Painful! Husband Watches Wife Bleed To Death After Labour
Nigerian actor Adeyemi Okanlanwon has revealed that he waited for six years before he could finally take his wife on their honeymoon.
The actor shared a post on Instagram stating his reason for the delay.
According to him, his wife had volunteered to contribute for the trip, but he refused to let her. He added that she had used her contributions for things around the house.
The proud husband and father of two kids shared a photo of himself and his wife in France at the Louvre pyramid as they shared a kiss.
READ ALSO: Heartless: Husband watched his wife In Labour Bleeds To Death (video)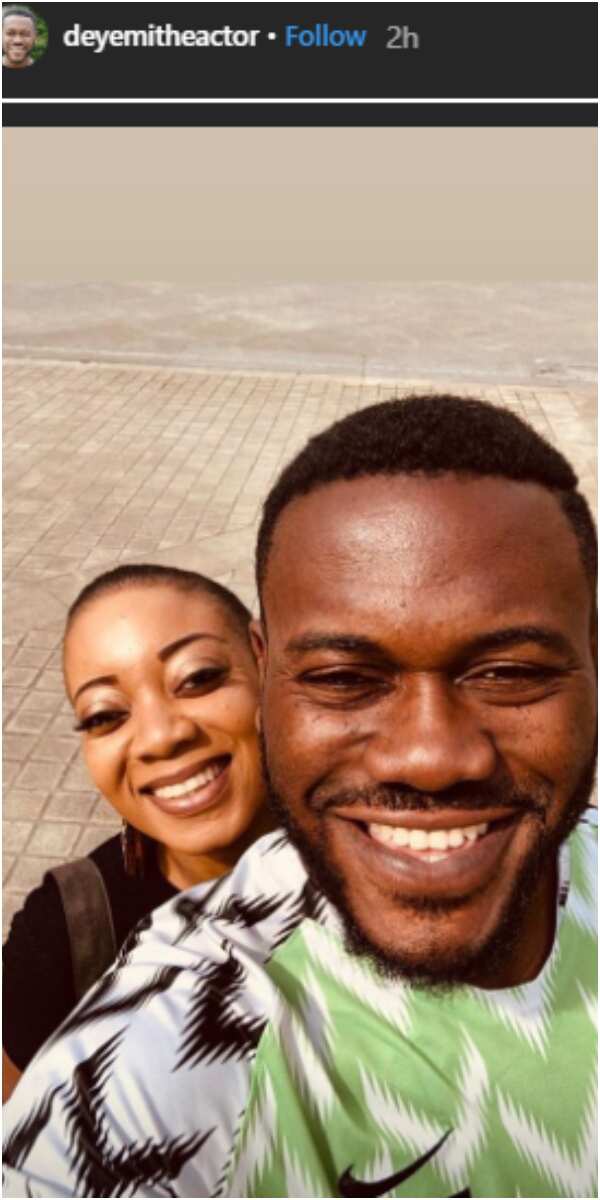 Comments
comments