ANAEDOOLINE CELEBRATES ETIABA, EZIMORAH, OKAFOAGU AT 2019 WOMEN'S DAY
The International Women's Day, IWD, is celebrated annually on March 8. The day is not for any particular country, colour, group or race, but to celebrate every woman.
The history of the International Woman's day dates back to 1911 when the first IWD was celebrated in Austria, Denmark, Germany, and Switzerland.
International women's day is a global day celebrating the social, economic, cultural and political achievements of women.
The IWD is all about unity, celebration, reflection, advocacy, and action.
Internationally, purple is a color for symbolizing women. Historically, the combination of purple, green and white symbolizes women's equality.
The 2019 International Women's Day (IWD) theme is #BalanceforBetter.
In the 2019 IWD, Anaedoonline.com celebrates some outstanding women in Nnewi, whose character and career become examples and sources of encouragement and direction to other women, especially the younger generation.
1. DAME VIRGY ETIABA, CON: MOTHER, TEACHER, ADMINISTRATOR, POLITICIAN
Born 11 November 1942, in Ezekwuabor, Otolo-Nnewi, in Nnewi North Local Government Area of Anambra State, Dame Virginia Ngozi Etiaba got married to late Bennet Etiaba of Umudim, Nnewi; and the marriage was blessed with six children.
Dame Virgy Etiaba, as she is popularly called, is the first and only female governor in Nigeria's history.
She emerged as the governor of Anambra State when Peter Obi was impeached by the state legislature between November 2006 and February 2007.
READ ALSO: PRESIDENTIAL ELECTION: WHAT BUHARI PROMISED APC YOUTHS, WOMEN
The impeachment was nullified after three months and she transferred power back to Peter Obi and maintained her position as the Deputy Governor of Anambra State till the end of her tenure.
Etiaba started her career as a teacher in several schools in Kafanchan, Aba, Port Harcourt and Nnewi, which spanned over 35 years.
She retired from active service as a teacher in 1991; and founded Bennet Etiaba Memorial School, in memory of her late husband.
She went into politics in 2006 when her people requested she served them in government.
Since leaving office, she has continued to play a very prominent role in Nnewi politics. She is also the chairman of council titled chiefs in Nnewi. She is also a member of various committees in the Igwe's Council and she functions during traditional and cultural events like the yearly Ofala events.
She is an influential woman in Nnewi politics and continues to inspire many more young women.
2. MRS EBELE EZIMORAH: EXCELLENCE AND DILIGENCE PERSONIFIED
Mrs. Ebele Lorretta Ezimorah is one of those people who is not moved by career accomplishments.
Born of parents from Uruagu, Nnewi, and married to Elder Cyprain Ezimorah from Orifite, Ekwusigo LGA.
She graduated from the Nnamdi Azikiwe University, and served at Nnamdi Azikiwe University Teaching Hospital, (NAUTH), Nnewi, as an Administrative Staff, 1999/2000.
Mrs. Ezimorah is presently the Managing Director of Wichtech Roofing Company, Nnewi.
"After I finished my National Youth Service, (NYSC), I didn't get the job immediately. I didn't want to stay idle or stay as a house wife; so, I started a mobile boutique," says Ebele.
According to her, she moved into offices, especially banks, to sell pieces of jewelry and items of clothing to women, who couldn't get the time to shop themselves.
The mobile boutique, according to her, didn't pay much, "but I needed to go somewhere daily to make ends meet. No one sits around waiting for her husband".
She said that for six years, she had no job (2000-2006), but she stayed fervent.
The mobile marketing shaped her up for the job at Wichtech Roofing Industries.
According to her, "there were days I wanted to give up; I thought of getting a different kind of job where I would stay in the office without going anywhere.
"The Wichtech job came in 2006. It was hard initially because I had to do marketing again but it became easier later on."
Where did Ebele got the inspirations that drive her through life? According to her, "My husband is my biggest motivator and he has been very supportive. He supported me from the beginning which has made this task easy".
She has successfully managed the Wichtech office for thirteen (13) years. She attributes her success to God's intervention and sincere commitment to her work.
"I believe in the Wichtech brand; our products are top-notch, and with that, I am convinced to sell the brand.
Besides her work at Wichtech Industries, Ebele Ezimorah is also the Nnewi Area Coordinator, Sisters Fellowship International (SFI), a ministry for women owned by Rev. Mrs. Nches Iredu.
One of her greatest virtues is that she takes nothing for granted, adding that she treats her clients with the utmost respect.
Her diligence to work has earned her two awards at Wichtech in 2012 and 2013 consecutively.
We hope to see Ebele Ezimorah strive more to encourage other young women in Nnewi to go for excellence.
3.
BARR LOVE OKAFOAGU:
POLITICIAN AND TECHNOCRAT, PAVING THE WAY FOR NEXT GENERATION WOMEN
The 2019 general election offered Barr Love Okafoagu the opportunity to make her debut into politics as she contested for the position of Federal House of Representative in Nnewi North, Nnewi South and Ekwusigo Federal Constituency under the Advanced Allied Congress(AAP).
Barr. Love, who hails from Obiagu, Uruagu in Nnewi,
Anambra State started her education at St.
Mary's Primary School, Nnewi; from there to Ichi Girls' Secondary School, Ichi, and then, Anglican Girls' Secondary School, Nnewi, where she completed her secondary education.
She studied Mass Communication at the Institute of Management and Technology (IMT) in Enugu and proceeded to Ambrose Ali University, Ekpoma, Edo State where she studied law.
Her career journey started in Abuja, Nigeria, where she practiced at a law firm owned by Afam Okeke; after which she worked with Orji Nwafor Orizu.
She also worked as the General Manager, Assets Communications, for two years before setting up her own law firm, David Chambers, which has two offices in Abuja.
According to her, "No one gave me the first shot, you don't wait for anyone to help you! This is the mistake young people make. I don't like anyone giving
me a step. I am capable of finding my own way."
Besides running a law firm, she also runs a skill acquisition center called "Love D" in Apo Village, Abuja, where young women learn about beauty and spa.
This is what she said about the Skills Acquisition Center: "There are lots of young women loitering about in Abuja. My duty is to help them stay off the streets. We train them free for six months.
"We recently started something for men where they learn how to cut hair. It's still new but we are getting there.
"We also go as far as retaining some of the girls, who want to continue work with "Love D."  Even in my home town, Nnewi, I make efforts to help as many people as I can."
She said her journey into politics has been a wonderful experience because, "for me, it is a platform to do more. It's like taking a car to my next destination, to help the people. It is a good platform that will enable me to help my people. Women from Nnewi will participate more in coming elections, it will no longer be an all-male affair."
Her experience in her career and every job she has taken helped her to achieve more.
Love is both fearless and fierce. and believes in women leadership
and independence.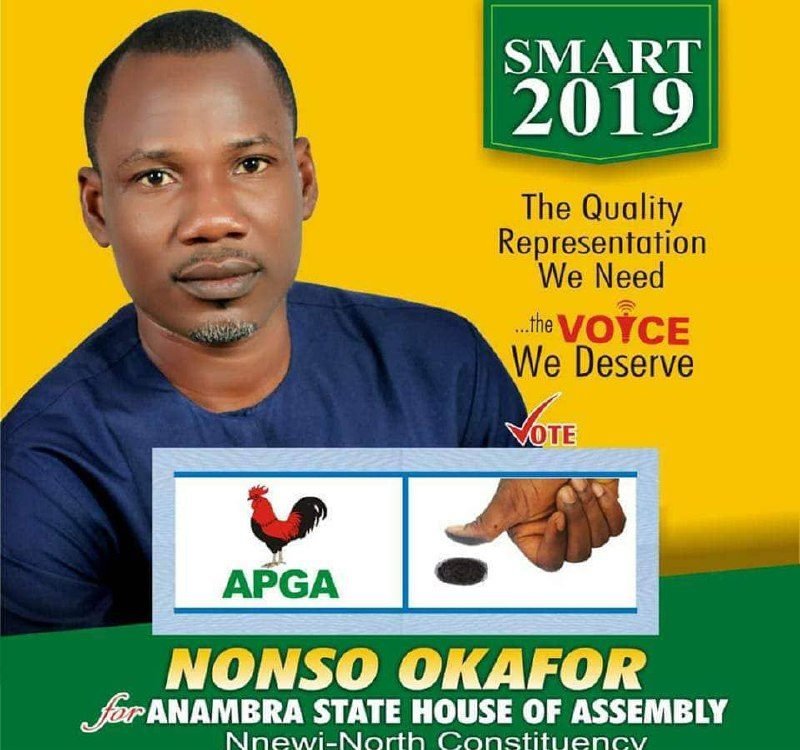 She advocates for women to stand out if they will go far to achieve successful careers.
Love is a humanitarian. She is a member of the Anambra Women in the USA as
the Assistant Coordinator. This group of women from Nigeria provide medical aids and perform surgeries for indigent people every year.
Barr Love Okafoagu
hopes to advance her political career. We hope to see her pave way for other young women in Nnewi, Anambra South, and Nigeria.
Comments
comments