PRESIDENTIAL ELECTION: HOW BUHARI PREPARED TO RIG THROUGH INEC – PROF BEN NWABUEZE
Legal icon and elder statesman, Professor Ben Nwabueze SAN, has lamented over the appointment of Muslims as the head of the Independent National Electoral Commission, INEC, by President Muhammadu Buhari.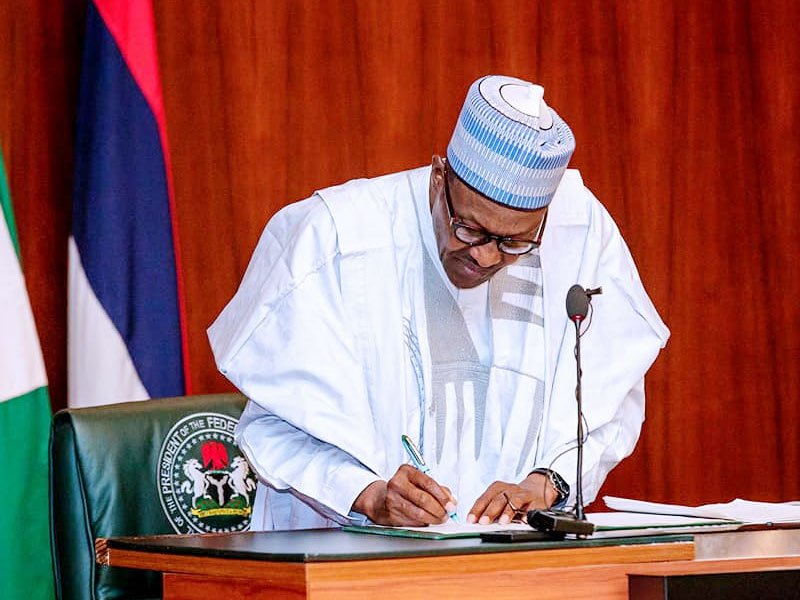 Nwabueze stated that Buhari started preparing the ground to manipulate the 2019 election when he replaced Amina Zakari with Mahmood Yakubu as INEC Chairman, who are both Northerners.
In a statement he issued yesterday, the elder statesman lamented that Buhari was contented in installing a Northerner as INEC Chairman.
The statement reads partly: "The Commission is constituted and designated as an agency, not of the Executive, but of the National Assembly, to which it is made accountable and must report its activities and the performance of its functions at least once a year, which implies that its members owe their tenure of office to the Assembly.
READ MORE : ELECTIONS: CONTROVERSY AS SSS SUMMONS TOP INEC OFFICIALS
"By the express injunction of the Constitution, "no person or organ of state may interfere with the functioning of the Commission". The members too are expressly enjoined to be impartial and to "exercise their powers and perform their functions without fear, favor or prejudice.
"After nearly four years in office, President Buhari has shown no consciousness or concern about the cruciality of the matter, not to talk of taking any action to address it. He is content to install as Chairman of INEC on 21 October 2015, a fellow Muslim from Bauchi State in the far North, Professor Mahmood Yakubu, an outstanding historian and intellectual, replacing Amina Zakari, a lady and a Muslim northerner, whose appointment as acting chairman generated so much controversy.
"By these appointments, President Buhari is seen as preparing the ground for manipulating the 2019 election. In this connection, it may be recalled that Amina Zakari succeeded Professor Attahiru Jega, another Muslim northerner."
Comments
comments